free INSTALLATION
FREE

delivery to metro areas
We are a proud Queensland company and can deliver all of our stock to anywhere in Australia.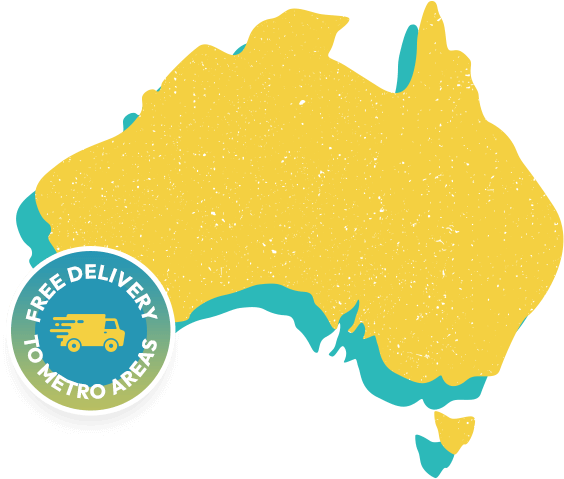 DELIVERING QUALITY WHITEBOARDS, GLASSBOARDS, & PINBOARDS AUSTRALIA-WIDE
With Designer Allboards, it's definitely all in the name. We supply All Boards to All Australia.
Because we focus on communications and presentation boards and the accessories that enhance their use, Designer Allboards can offer more knowledgeable assistance and a better shopping experience. We don't call ourselves an office supply company. We are Designer Allboards, supplying All Boards to All Australia!
BUY & ORDER CUSTOM MOBILE WHITEBOARDS ONLINE
Visit almost any corporate workplace in Australia and there's a very good chance you'll find at least one whiteboard, and quite possibly many more. The reason is that this simple device has quickly become and indispensable aid to communications and planning.
You can buy whiteboards from many different places, but there are excellent reasons why you should get yours from Designer Allboards.
Listing all those reasons would take forever, but the very best reason is that you're sure to get the best value. The concept of value is based on more than just the price.
What you will find with us is a good range of high quality whiteboard products (and other office communications products like corkboards), exceptional customer service, reliable product support, and free shipping throughout Australia.
GET THE BEST VALUE ON A MOBILE WHITEBOARD IN AUSTRALIA
An interesting point is that the technology this product class was derived from – the humble blackboard – never achieved the same degree of success. So how was the whiteboard able to surpass its ancestor in popularity by such a large margin? The answer can be summed up in one word: simplicity.
A whiteboard is easy to use, easy to clean, doesn't require any power source or fuel, and does not require the purchase of expensive materials in order to operate it. Anyone can use a whiteboard instantly, with no need for special training.
Of course the blackboard shared many of these attributes, but chalk is much more difficult to write with, can be more messy, wears down much more quickly than whiteboard markers and is capable of producing the most blood-chilling noises imaginable. Even though a blackboard is useful, it wasn't really enjoyable to use.
Having whiteboards in your workplace makes it easy for teams to communicate ideas, share information, and stay organized. It's not a replacement for all the other tools that are used for these tasks, but a supplement to them. It is the fastest way to generate and communicate collaborative information in a group environment.
Buying a glassboard or mobile whiteboard in Australia means you don't need a fixed location to host a group meeting or brainstorming session. Mobility equals freedom.
PUT YOUR BRAND ON IT WITH A CUSTOM WHITEBOARD
Having your brand identity integrated with your whiteboard is a classy touch, helps foster greater esprit de corps, and also makes it somewhat less likely that your whiteboard will be stolen. Unless, of course, your brand is so popular it actually makes people want to steal anything your brand is on. But such a case can be considered to be more of an honour than an annoyance.
ORDER YOUR WHITEBOARD ONLINE WITH COMPLETE CONFIDENCE
When you buy any products from Designer Allboards, your confidential information is protected by the strongest safeguards available. In fact our payment processing is so secure, we never even see your credit card details or other financial data.
The only personally identifying information we collect from you is the information necessary to provide you with the items you purchase and any subsequent service you may request.
Buying from us is the easy, secure, and good value way to buy whiteboards online . Order yours today and see for yourself how much it's better to buy from Designer Allboards.
WE CATER FOR ALL
AT DESIGNER ALLBOARDS
We supply an exhaustive list of boards for use in the home, office, corporate environment, school, sports hall, restaurant, café, pub, hospital … in fact, there's a place for a whiteboard or glassboard in every home and business.
DESIGNER ALLBOARDS – ALL BOARDS FOR ALL CUSTOMERS IN ALL AUSTRALIA!
Designer Allboards provides communications and acoustics solutions for everyone. As our customers range from shoestring-budget students to huge corporations, we have moulded ourselves to their needs. Designer Allboards can supply multiple products for multiple offices, or offer a payment plan for a single board. Whatever your budget, whatever your requirements, Designer Allboards can help.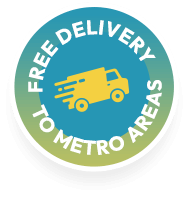 AND DON'T FORGET!
We offer free delivery to Metro Areas. Designer Allboards has warehouses in Perth, Sydney, Melbourne and Brisbane. This means your order will arrive promptly.
The above locations, in addition to Canberra and the Adelaide Metro area, will receive their orders in 3 to 10 working days. All other capital and regional areas will receive their orders in 5 to 10 working days.